Rogers, AR Demolition Contractor
With a bang and a crash, the job is done. For most industries, it doesn't work this way. However, in demolition, it's right up our alley! If you're in the Rogers area and are interested in learning more about our demolition services or know you're ready to get your project started, you're most definitely in the right place. We at Rayco Demolition in Rogers, AR are fully equipped and properly trained to take on any projects you throw our way.
We've been in the demolition business in Rogers long enough to know the many ways a company can succeed in this area, and being trusted is a top priority of ours. Being able to tackle even the most intricate work is big on the list also, and we embody both of these qualities! We make sure that our work is well organized, to ensure happy clients. If you're ready to have us tackle your demolition projects, call or email us today. If you feel like you need to know more to make a decision, feel free to keep reading!
We've put together a list of the demolition services we offer, specifically to help you understand more about how we get the job done! Demolition contractors should be trained in multiple ways to ensure they can adequately complete any job placed in their hands. Below you'll read an overview of each service we offer. Click the one that interests you most to learn more about it.
We have been doing residential demolition in Rogers for quite a while now. We are highly trained to deal with the implications that come with tearing down homes. If you're looking for fast, clean, and proper demolition contracting, look no further than us at Rayco Demolition.
When taking on commercial demolition, it's a bit bigger of a fish to fry to say the least. However, you've found the right guys for the job! With precision planning and preparation, we can ensure the job will be done professionally. Commercial buildings require commercial equipment, and we have what it takes. If you're needing commercial demolition in Rogers, call the best demolition company in Rogers, Arkansas!
Pool demolition and fill ins are both needed to make pool's possible! When planning your pool projects, be sure to give a trusted demolition company for informative advice to ensure the project is done professionally. We at Rayco Demolition provide all pool services, whether it be partial removal or full, in ground or even above ground pools! We're not limited to just swimming pool removal either, we are equipped to handle ponds and all other water features you may have!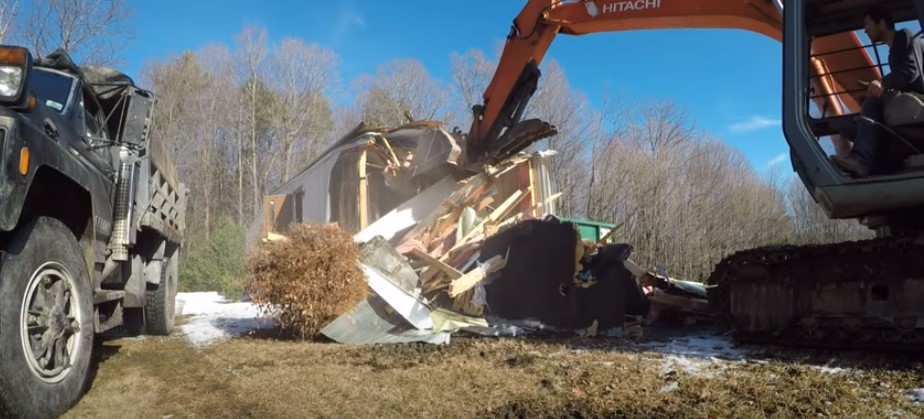 Mobile homes come with many pro's, but many con's as well. This means many times, it will be required that you have yours removed or demolished. We have the needed equipment and expertise to safely and effectively tackle the job. If you've found yourself searching for something like "mobile home removal near me," you no longer need to search, you're in the right place!
Sheds and garages aren't always attached to homes, but that doesn't mean they should be forgotten about! If demolishing the home, demolish these as well for a clean look. Be sure to seek professional help with this for safety.
From sidewalks and driveways to pads and roads, all flat tops need demolition too! We are well-equipped to get these jobs tackled for you. Concrete removal services aren't just for breaking up the surfaces, removal is needed and provided also. Click to learn more!
Are you in need of a mini excavator, skid steer or other heavy equipment? Rayco Demolition also offers heavy equipment rental within Arkansas. Delivery is available. Please call for available models and rates.
When you contact us, you can be sure we will take care of your every need as quickly and efficiently as we can! We're always ready to listen to your concerns with patience and respect. We'll provide you with informative advice and work together to plan all of your future projects! Call us today at 501-259-7997, let's get those projects off the ground.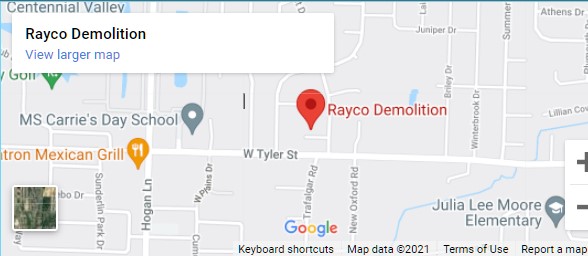 Rayco Demolition
(501) 259-7997
Raycodemolition@gmail.com