Great Things Sometimes Need to End
Many are lucky enough to have swimming pools, whether under or above ground. Upkeep of those pools is required, and at times, people might get tired of it and want to remove it. Maybe make it into a patio? Whatever it may be, we've got the tools for the job and are always ready to get a demolition and/or fill in started!
Commercial Pool Demolition
Conway is a growing city, with alot more pools than you would think! So we've dealt with lots of different kinds of pool demolitions. It's important for the company you choose to be equipped for them all, no matter the size. 
Residential Pool Demolition
Most pool demolition is done in residential areas. Residential pool demolition usually is a little more spacious than commercial. Although, that doesn't always make for easier jobs. It's none the less heavy duty work, which still requires heavy duty equipment and training. Again, don't worry, we've got that covered!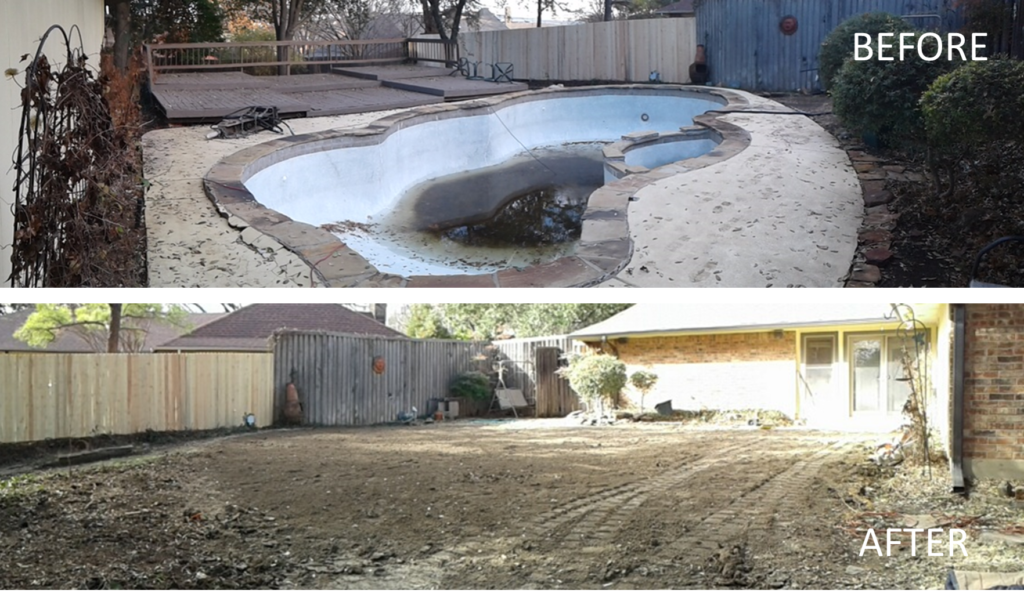 In-ground pools obviously aren't anything like standing buildings. When you want these taken out, being that it's a hole in the ground, it's a little hard to demolish. That's why we have the option for a fill in. Demolition is what we do, but the approach we take will be determined by the type of job.